Pocket Wifi Rental at Kyoto station
Advertisements

2-1 Wi-Fi RENTAL Store




2-2 fon Rental WiFi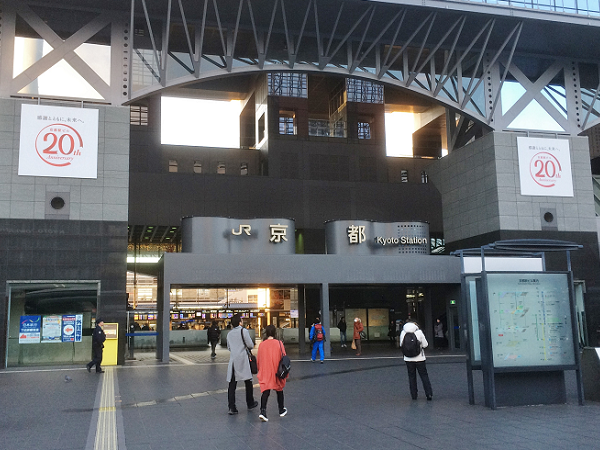 Are there any rental pocket wifi shops available at Kyoto station ?
Unfortunately

, no rental shops available around Kyoto station.
So, please use

online shops in advance

.

If you are already at Kyoto station, and need right now, prepaid sim for visitors are available near major electronics retail stores.
Actually, there are 

no rental pocket wifi shops at Kyoto station

.

(If you are now at Kyoto station, and need internet right now,
prepaid sim for visitors 

may be alternative. Those sim cards are available at electronics retail stores near Kyoto station,

Yodobashi Camera

(behind the Kyoto tower buiiding), and

Bic Camera

(next to Kyoto station building, the west side). But, it depends on your devices weather those sim cards are compatible. So, try visitng and asking them.)
If you are before visiting Kyoto, I recommend that you

reserve a pocket wifi device online

in advance.
Because alternative devices such as sim cards have a possibility of out of stock dew to large number of tourists, or of incompatible with your devices.
On the other hand,

 

 Pocket WiFi router 

 has usually much more data than sim cards and you can also share it with your family or friends.

If you order the WiFi router online, then, you 

just

pick it up at airports

(or hotels) when you arrive, and

just drop it in any postbox

all over the Japan to return.
It is

very easy and convenient

, isn't it ?
Well, any visitor-friendly online rental shops available ?
Yes,

"

Wi-Fi RENTAL Store

" and "

fon rental WiFi

" are espcially recommended because of not only

reasonable rates

but also satisfying

visitors support in English

.
The followings are the details of those

rocommended shops

for oversea visitors.
2. Recommended Online Rental Shops for Tourists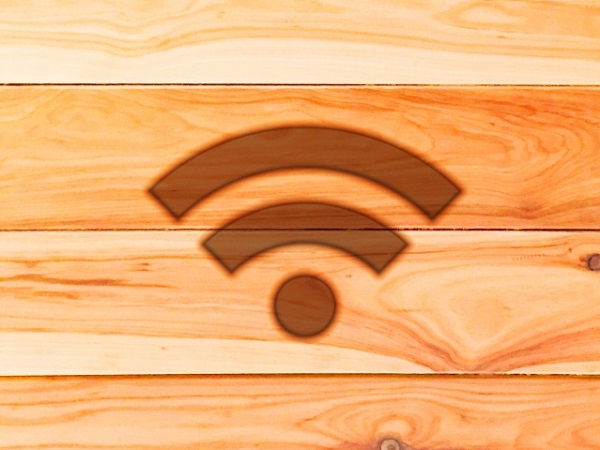 Actually, many online rental shops are available in Japan.
Among them, 

Wi-Fi RENTAL Store

 and 

fon rental Wi-Fi

 

are

reasonable

, having high performing devices,

and

especially

 

visitor-friendly shops

.
«Common Features»
♦

Reasonable rates despite high connection speed
♦

Possible to connect over 10 units simultaneously
♦

English websites & setup guides available
♦

Reliable

customer

 &

technical support in English

available
Firstly, for reasonable and reliable

rental

, 

Wi-Fi RENTAL Store

is recommended.


«Rental Device : in the case of Softbank 601HW black»
(Data : download 612Mbps, Battery Life : 4 to 5 hours, Covered Area : wide)
Rental Rate (Include Tax)
•

One of the largest

shops & Customer satisfaction achieved

600,000 rentals
• Always

very low rates

!
•

English customer support

(telephone & Email) availale (only on weekdays)
• Rental devices

fully charged

before delivering
• Optional insurance covers repair costs when damaged, and two-thirds of the replacement cost when you lose
• 

Quick delivery

: If you order

by 5 p.m.

, it will be delivered to Kyoto,

next day afternoon

.
♦

Please click Here or the Image below to book "

Wi-Fi RENTAL Store

".↓

(After visiting the website,
click

"English"
button

to display English site
.

)

«

Smartphone

site

 
»
"English" at the bottom

(scroll down

completly

, please)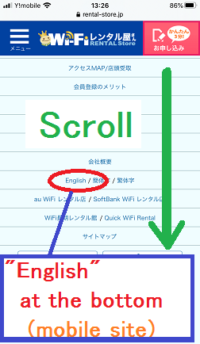 «

PC site 

»
"English" at the

upper right corner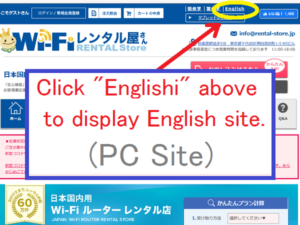 Next, for 

unlimited internet

or

more than one device

rental,

fon Rental WiFi

are recommended.
«Rental Device : in the case of Softbank 601HW»

(Connection Speed : Up to 612Mbps, Battery life : 6 hours, Covered are : 99%)
Rental Rate (Include Tax)
• 

Over 100,000

satisfied rental WiFi customers so far
•

Simple flat rates

(a mobile battery device is optional for over 10,000JPY order)
•

Customer & Technical support in English

is available
•

Discounts on 2nd and subsequent device rentals

when all rented together
• Optioal insurance coverage : mulfunction & repairable damage (irrepairable damage & lost are half the replacement cost)
•

Quick Dispatch

: if you order before 2 p.m. only on weekdays in Kyoto, the devices are delivered for the next day.
At their website,

you can check the total amount of rental fee

just by entering period of use, number of devices and select insurance and pickup location.

Sometimes,

delivery free promotion

available ! 
 

♦

You can book 

"
 fon Rental WiFi 
"
by
Clicking  Here

or

the Image Below
(English website will be displayed.)
Wifi Rental Store

is recommended in terms of the lowest rental price.
Fon Rental Wifi

is recommended when you need unlimited internet and multiple rentals.